Resources and Links
Helpful articles, studies and other resources from the world of office design and multi-residential professionals.
After considering many flooring options, you've decided to go with ...
Gensler US workplace Study

A summary of Design Firm Gensler's unflinching look at the reality of changing office design.
By Mallory Budy (2020).
Whitepaper: National's Office Headquarters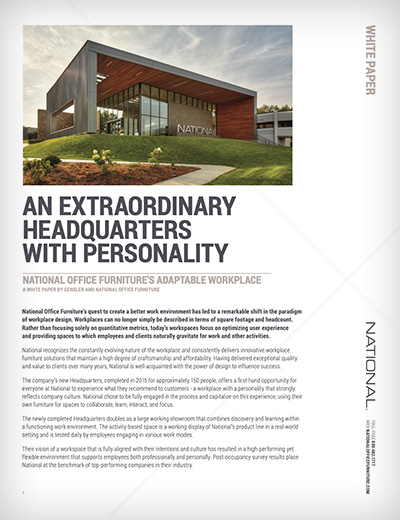 National's office headquarters is a case study in office worker engagement, and the resulting space is adaptable, with a personality. An enviable place to work.
What Kind of Furniture Can I use in My Condo's Lobby Space?

A must read for those who are looking to replace their existing furniture with fire-rated furniture in common areas.