Our commercial flooring division provides flooring for Office, Institutional, Hospitality and Multi-Residential (Condominium) applications. Trellis sells and installs Carpet and Hard flooring. Our showroom is at:

170 Ambassador Drive, Unit 3, in Mississauga, ON.
Versatile and Stylish, Carpet tile has come a long way in terms of colours and patterns, and is one of the most environmentally sustainable products, with many manufacturers boasting Cradle-to-Cradle supply cycles.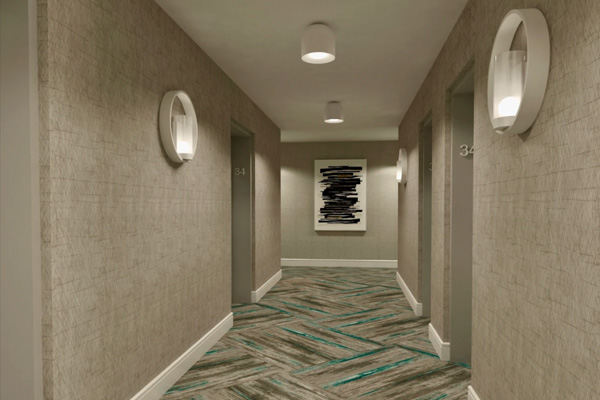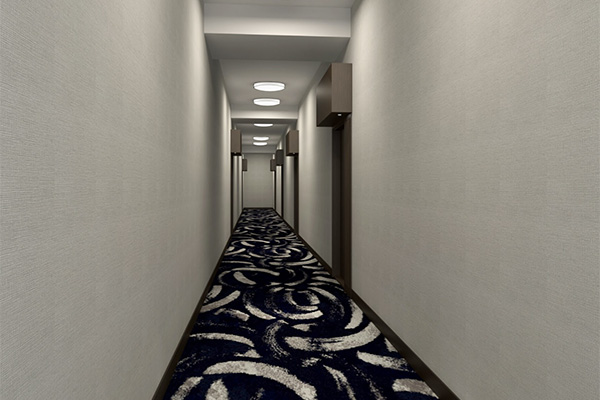 Broadloom, the traditional choice for continuous patterning, long wear and beauty, lends itself to custom patterns for minimum production runs of 500 square yards. Our lines range from budget-friendly office carpeting to high end luxurious 36 ounce with advanced cushioning and highest quality yarns.
Hard vinyl flooring has really evolved of late, with options that look convincingly like natural woods, stone, concrete, linen, even carpet! LVT comes in planks that can be glued down or else click flooring with a hard backing and different levels of cushioning and wear layers. Commercial grade LVT offers excellent durability and water resistance and no maintenance.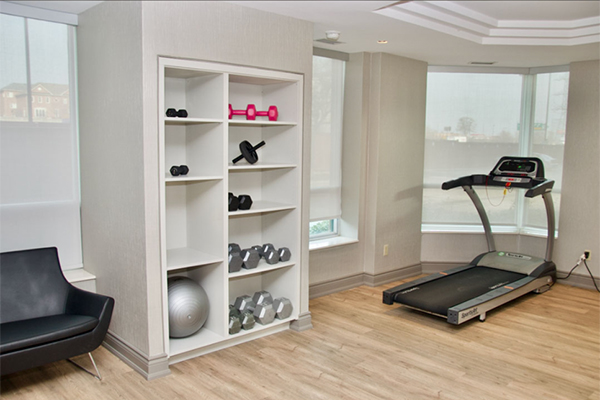 In commercial applications, it is important that when using porcelain tiles on walls or floors, that the correct quality and finish is used in the application. Slip resistance is mandatory in public areas, for example. Talk to us about your project and what tile options are best suited to your needs. Trellis carries a variety of porcelain from slab to floor tile in various sizes and patterns.