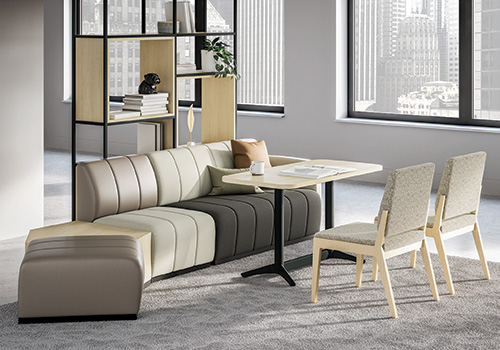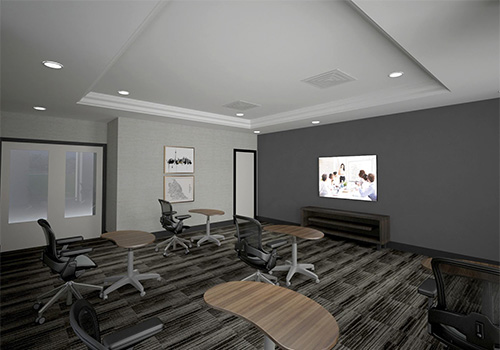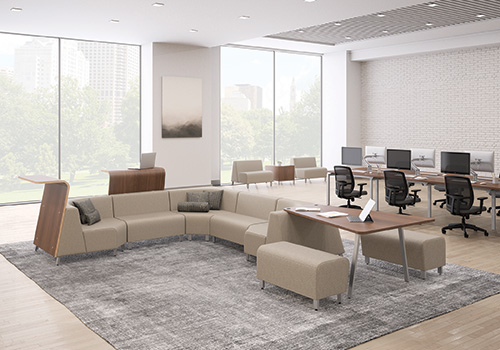 Interior Design for Commercial and Common Amenities: Workspace Design & Floorplans
Repurposing, retrofitting and revising are words we hear every day in calls from organizations and property managers. Hoteling stations were once trendy, but now they have a new challenge – safety and seamlessness with remote teams.
Space needs have changed. Interior Designers can look at that space and help you breathe new life into it without spending a fortune.
Back to Work Office Planning:
Workplace Studies
Workplace Transition Guide
Scheduling Program Application
Remote Work and Partial Remote Work Plans
Wayfinding Signage and Wall Graphics
Business Support Services:
Digital Marketing
Website Creation
Database Management
News and Media Curation
Social Media Management
Graphic Design and print
Condominium Amenities Redesign:
Resident Surveys
Refurbishment
Interior Design
Project Management
Media Rooms and Multipurpose Rooms
Repurpose Party Rooms
Revitalize Common Areas
Parcel Management Systems
Modular Workplace Systems
Flexibility is the name of the game in workplaces now. We witnessed how quickly our workstations became obsolete. Most office work spaces remain empty or at low capacity due to the inability to accommodate the need to adapt.
Back to work in 2021 means a new approach to collaborative spaces and re-thinking the cubicle.
Modular pieces allow for this flexibility with durability and sleek beauty built in.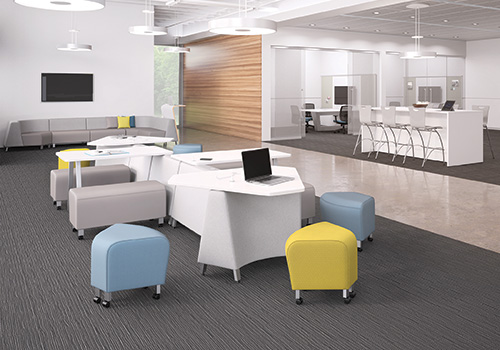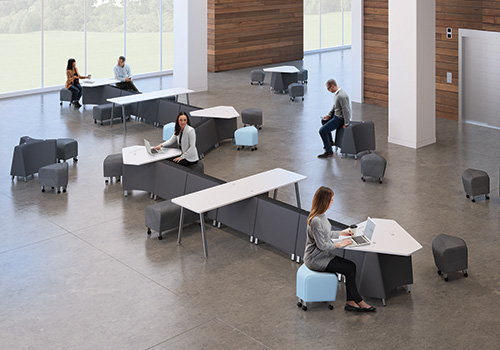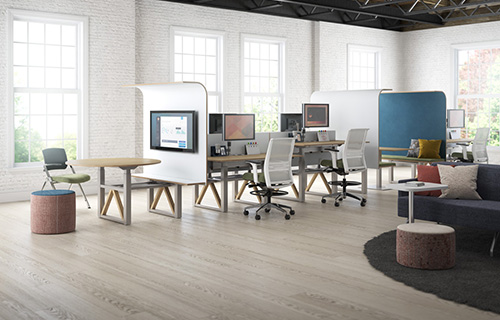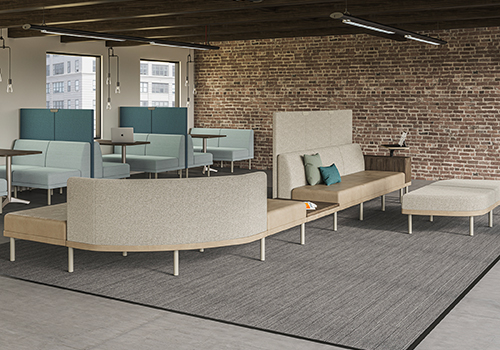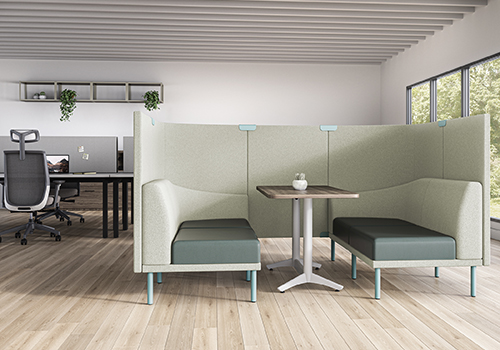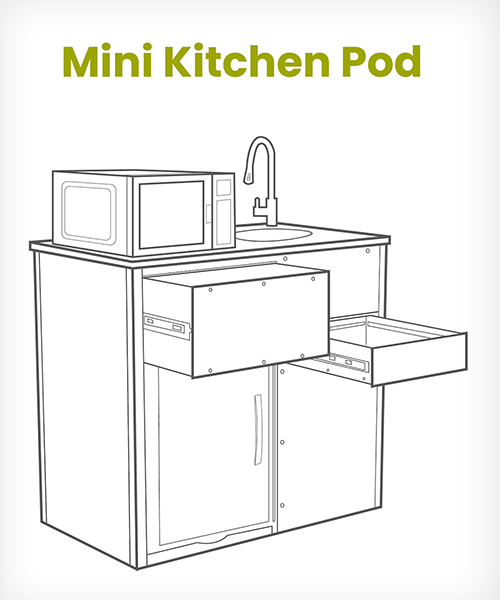 Kitchen and Lunch Room Modifications
While the pandemic has necessitated the closure of lunchrooms, Kitchen stations  make sense from an open plan perspective as well.
Collaborative spaces benefit from close access to refreshments and supplies to keep project momentum and stay on track.